Barcelona, the vibrant capital of Catalonia, is a popular travel destination known for its rich culture, stunning architecture, and beautiful beaches. If you're planning a trip to Barcelona, finding the best deals on flights is crucial to maximize your travel budget. We will share some tips and strategies to help you find the most affordable flights to Barcelona, allowing you to save money and make the most of your trip.
Be Flexible with Your Travel Dates:
Flexibility is key when searching for the best flight deals. Try adjusting your travel dates by a few days or even a week to take advantage of lower fares. Midweek flights are often cheaper than weekend flights, so consider flying on Tuesdays, Wednesdays, or Thursdays for potential savings.
Use Flight Search Engines:
Utilize flight search engines like Skyscanner, Kayak, or Google Flights to compare prices across different airlines and travel agencies. These platforms allow you to enter your travel dates and preferred departure airport, and they will provide you with a list of available flights and their prices. Don't forget to set up price alerts to receive notifications when fares drop.
Be Open to Multiple Airports:
Consider flying into alternate airports near Barcelona, such as Girona-Costa Brava Airport or Reus Airport. These airports are located within a reasonable distance from the city and often offer lower-cost flights, especially if you're flexible with ground transportation options to reach Barcelona.
Book in Advance:
Booking your flight well in advance can often result in better deals. Start searching for flights at least two to three months before your intended travel dates to increase your chances of finding discounted fares. Last-minute bookings tend to be more expensive, so try to plan ahead and secure your tickets early.
Be Flexible with Departure Airports: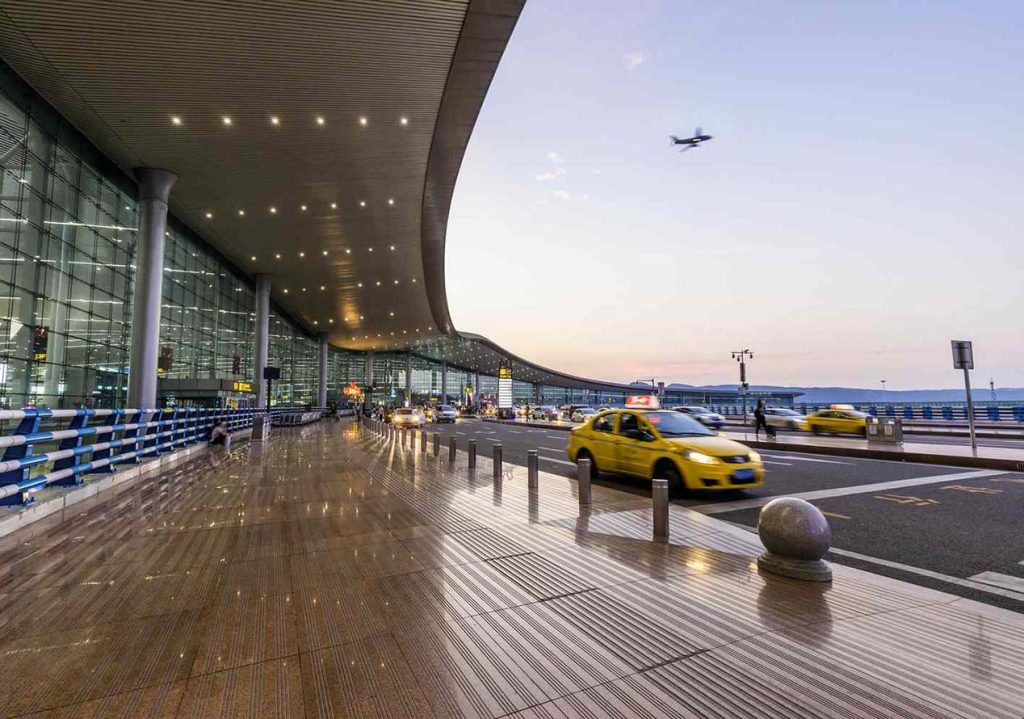 If you live within driving distance of multiple airports, consider exploring departures from different airports. Sometimes, flying out of a nearby airport can save you significant money. Compare prices from nearby airports to find the best deals.
Look for Airlines' Promotions and Sales:
Keep an eye out for promotions and sales offered by airlines. Follow airlines' social media accounts, subscribe to their newsletters, and set up fare alerts to be notified of any special deals or discounts. Airlines occasionally offer flash sales or limited-time promotions that can result in substantial savings.
Consider Layovers:
Opting for flights with layovers can often be cheaper than direct flights. Use this opportunity to explore another city during your journey or take a break before continuing your trip to Barcelona. Just make sure to check the layover duration and ensure you have enough time to comfortably make your connecting flight.
Utilize Booking Platforms:
Take advantage of online booking platforms such as Expedia, Booking.com, or CheapOair to find the best deals on flights to Barcelona. These platforms often offer discounted rates and bundle options that include flights, accommodation, and car rentals. Compare prices and check for any exclusive deals or promotions.
Finding the best deals on flights to Barcelona requires some research, flexibility, and a bit of planning. By following these tips and utilizing flight search engines, being open to multiple airports, booking in advance, and taking advantage of promotions and sales, you can increase your chances of finding affordable flights. Don't forget to utilize online booking platforms to compare prices and secure the best deals. With careful planning and smart decision-making, you'll be on your way to exploring the vibrant streets, indulging in delicious cuisine, and immersing yourself in the cultural wonders of Barcelona without breaking the bank.