When planning a trip to Kyoto, the enchanting ancient capital of Japan, selecting the right flights and transportation methods is crucial to ensure a smooth and enjoyable journey. We will guide you on how to choose the best flights and explore various transportation options within Kyoto, allowing you to make the most of your travel experience.
Selecting Flights to Kyoto
a) Research Airlines: Begin by researching airlines that offer flights to Kyoto's nearest international airport, Kansai International Airport (KIX). Check for reputable airlines that provide direct or convenient connecting flights to KIX, considering factors such as cost, flight duration, and customer reviews.
b) Flexible Travel Dates: Keep your travel dates flexible to increase the chances of finding the best flight deals. Use flight comparison websites or set fare alerts to monitor price fluctuations and secure the most favorable fares.
c) Consider Layovers: If budget is a priority, consider flights with layovers, as they often offer cost savings. However, be mindful of layover durations to ensure sufficient time for transit and minimize the risk of missing connections.
Transportation from Kansai International Airport to Kyoto
a) Train: The most convenient and popular option is to take the train from Kansai International Airport to Kyoto Station. The Haruka Limited Express offers direct connections and takes approximately 75 minutes. Consider purchasing an ICOCA or Suica card for seamless travel on public transportation within Kyoto.
b) Airport Limousine Bus: Another option is the Airport Limousine Bus, which provides direct service from Kansai International Airport to major hotels and destinations in Kyoto. It offers comfort and convenience, particularly if your accommodation is close to one of the bus stops.
c) Taxi or Private Transfer: For those preferring a more personalized experience or traveling in larger groups, hiring a taxi or arranging a private transfer can be convenient. However, be aware that this option may be more expensive compared to public transportation.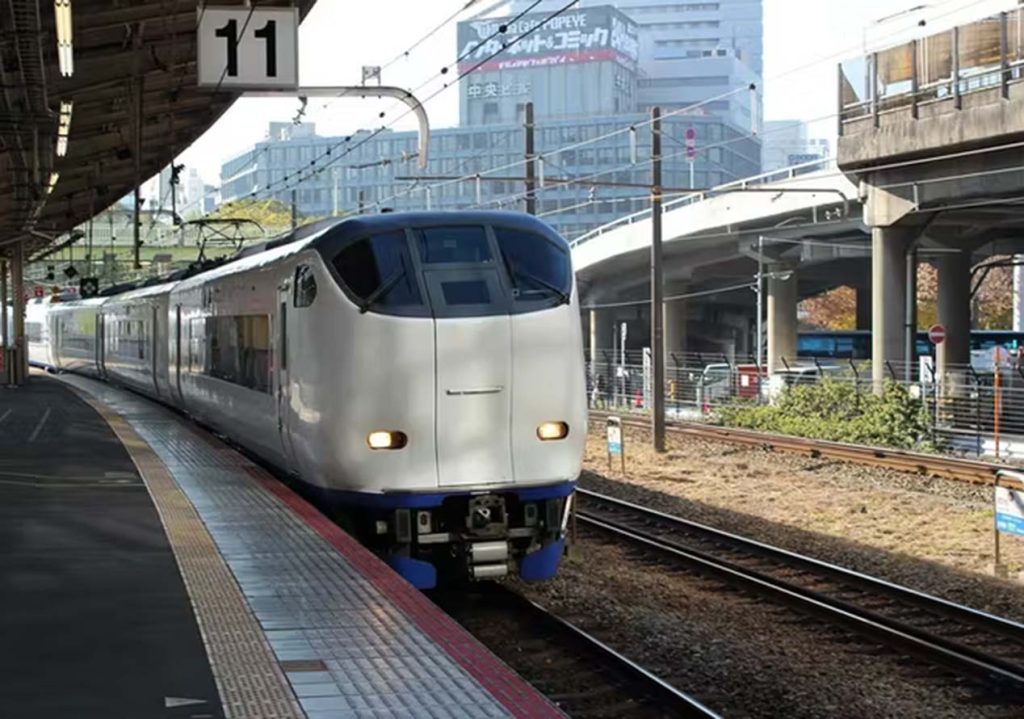 Getting Around Kyoto
a) Public Transportation: Kyoto has a well-developed public transportation system consisting of buses and trains. Buses are a popular choice for exploring the city, with an extensive network covering major attractions. Trains, such as the JR and subway lines, are ideal for traveling longer distances or reaching destinations outside of central Kyoto.
b) Renting Bicycles: Kyoto is a bike-friendly city, and renting bicycles is a fantastic way to explore at your own pace. Many rental shops offer various types of bicycles, including electric-assisted bikes, making it easier to navigate Kyoto's hilly terrain.
c) Walking: Kyoto's compact size and abundance of historical sites make it a great city for walking. Many attractions are within walking distance of each other, allowing you to fully immerse yourself in the city's charm while uncovering hidden gems along the way.
Planning Day Trips
Consider taking day trips from Kyoto to nearby destinations such as Nara, Osaka, or Hiroshima. Trains provide convenient connections to these cities, allowing you to expand your travel experience and explore more of Japan's cultural and historical landmarks.
By carefully selecting flights to Kyoto and utilizing the various transportation options available within the city, you can optimize your travel experience and make the most of your time in this captivating destination. Research airlines, stay flexible with travel dates, and compare prices to find the best flight deals. Upon arrival at Kansai International Airport, choose from train services, airport limousine buses, taxis, or private transfers to reach your accommodation. Within Kyoto, embrace the convenience of public transportation, consider renting bicycles, and take advantage of walking to truly immerse yourself in the city's allure. Remember to plan day trips to nearby attractions, allowing you to discover more of Japan's cultural treasures. Enjoy your journey as you explore the wonders of Kyoto!